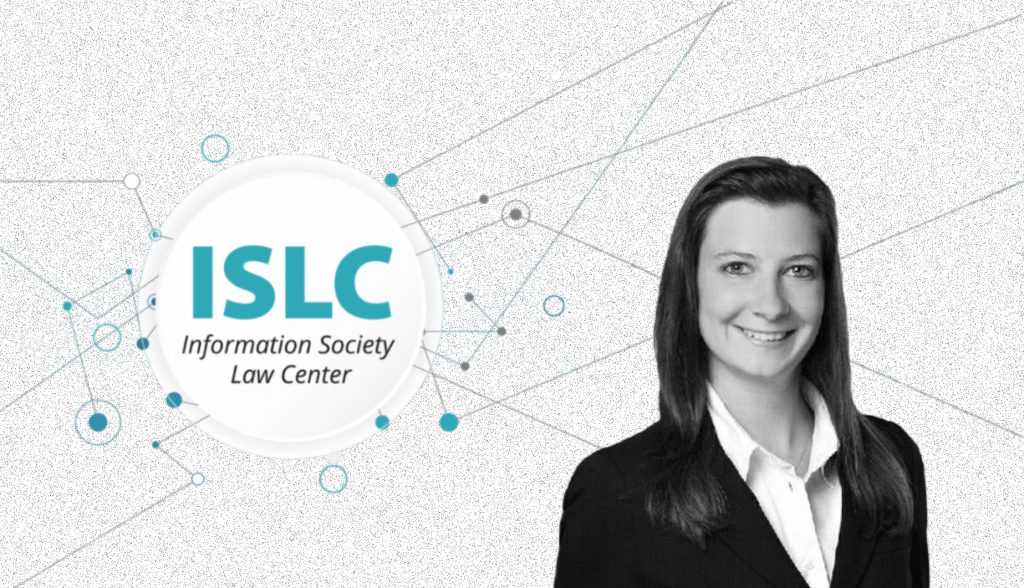 Letizia Tomada
▌▌▌Research Assistant at the University of Copenhagen.
▌▌▌LL.M from the Queen Mary University of London.
▌▌▌Law degree from the University of Trieste.
Letizia Tomada is Research Assistant at the Centre for Information and Innovation Law (CIIR) at the University of Copenhagen.
She carries out her research within the framework of the 'LEGALESE' project, which is supported by the Innovation Fund Denmark Grand Solutions and will be conducted in cooperation with the Faculty of Computer Science of the University of Copenhagen, the National Social Appeals Board, and IT company Schultz. The legal tech project aims to develop a natural language processing tool to optimize legal information retrieval. Letizia will investigate issues concerning bias, discrimination and privacy which may arise in this context and propose methods to mitigate and solve them.
Letizia has a background in intellectual property law and is interested in exploring cutting-edge legal issues at the intersection of law, technology and computer science.  She will therefore continue her research also on intellectual property law issues related to the development of AI-technologies.
Letizia has been a speaker in several international conferences, such as WIPO IP Researchers Europe, EUIPO – EIPIN Online Conference and Hong Kong IP Update.
Letizia conducted her PhD research focusing on patent law issues as a Marie Skłodowska-Curie – Horizon 2020 fellow within the EIPIN – IS Joint Doctorate programme financed by the European Commission at the Max-Planck Institute for Innovation and Competition in Munich and at the University of Alicante.
Previously, she gained professional experience in international law firms specialised in IP law. She is an Italian qualified lawyer and holds an LL.M in IP Law from the Queen Mary University of London and a law degree from the University of Trieste.