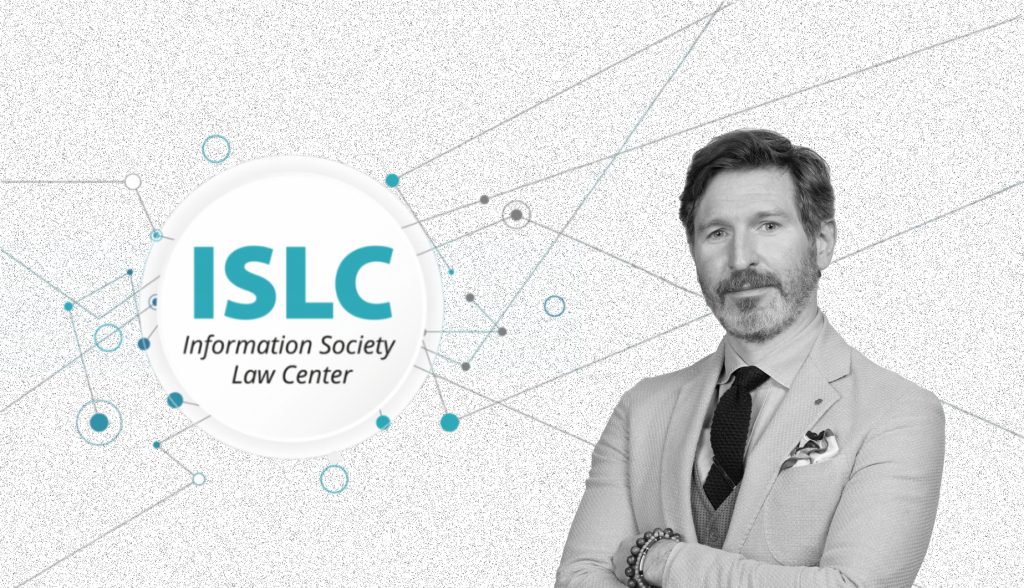 Gianluigi Maria Riva
▌▌▌Attorney at Law at University College Dublin
▌▌▌Non residential Connection Science fellow at the MIT Media Lab
Gianluigi Maria Riva is an Attorney at Law with specialisation in Data Protection, Private and Tech law with a Marie Curie PhD in Privacy, Ethics and New Technologies from University College Dublin, College of Law and Social Sciences.
His research focuses on data protection issues concerning dark patterns and their influence over consumers' decision-making manipulation. He addresses invasive technologies, such as Smart Speakers, the Internet of Things, Brain-Computer Interfaces and Wearable devices. During his doctorate,  Dr. Riva performed a Fulbright-Shuman Visiting period at the Massachusetts Institute of Technology – Media Lab, in "Human Dynamics" group where he addressed the topic of Data Cooperatives and dealt with the EU-US legal Privacy systems comparison focusing on genetic and biometric profiling.
Gianluigi Maria Riva is affiliated with the UCD School of Information and Communication studies and he is a non residential Connection Science fellow at the MIT Media Lab, and has been part of the European Project H2020 TEAM-ITN (Technology Enabled Mental Health for young people). As part of his research, he collaborated with Telefonica Innovaciò Alpha (Alpha Health) in Barcelona to develop integrated governance plans of Ethics and Privacy by Design in the HCI context. He represents Ireland as a member of the management committee of numerous European COST Actions (on "Problematic Usage of the Internet", on "Privacy and Security", on "Researcher Mental Health",  and as a substitute member on "China in Europe Research Network"). He is also the appointed Privacy expert for the H2020 Twinning Project REINITIALISE (pREservIng fuNdamental rIghTs In the use of digitAl technoLogIes for e-health ServicEs) within UCD, the University of Macerata and the Marie Curie University, and appointed Lead Guest Editor for the Frontiers in Human Dynamics' special issue on Brain-Machine Interaction and Privacy of the Mind. In 2022 He has been awarded as best innovator from the Marie Curie Alumni Association.
Gianluigi Maria Riva has been a Teaching and Research Assistant in Legal Informatics and Logic at the University of Pavia, School of Law, and in Information Ethics/Digital Ethics at the UCD, School of ICS. He coordinates a seminar cycle in Fundamentals of Law and Data Protection at the University of Pavia, School of Forensic Medicine. In addition, he also performs consultancy services for legal strategy and data management for law firms and companies in Privacy and New Technologies matters. He is a member of the European MSCA Action's Policy Working Group – Core group + Science Diplomacy task forces – and co-founder and executive member of the MCAA Ethics Committee; of the Group of Neurotheoretics and Sciences of the Mind of the I.R.C.C.S. Fondazione Istituto Neurologico C. Mondino of Pavia, where he is part of the Board and the Scientific Committee; of the HCI Research group of the UCD; of the Centre for Human Rights and Business Law and Regulation Research at the UCD Southern School of Law; of the IEEE; and member of the AssoDPO's Scientific Committee for Artificial Intelligence. He has been the co-founder of ELSA (European Law Student Association) at the University of Pavia and founder of the University brotherhood SOARL at the University of Pavia. Prior to joining academia, He worked as a Military Police Officer in confidential services,  a Commercial Manager for Industry, a Business Developer in a startup seed, a litigation Attorney at the Bar of Pavia and a Legal and data Protection consultant.
University College Dublin